Zestron Vigon NX 700

Ready to Revolutionize your PCB Cleaning Process? 
Zestron and Methods Automation are proud to introduce the NEXT-GENERATION in pH-neutral cleaning technology!  VIGON® NX 700 is a REVOLUTIONARY water-based, pH neutral cleaning agent specifically developed for the use in spray-in-air inline and batch equipment.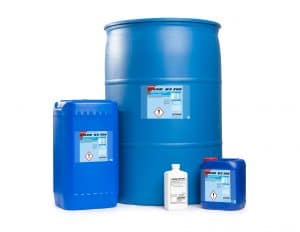 Eco-friendly
Working solution VOC levels below 25 g/L and VOC levels below the latest SCAQMD and OTC regulations.
Superior Cleaning Performance
Targets newer generations of solder pastes and fluxes with exceptional cleaning performance, especially under low profile components.
Process Efficiency
Performs well at low application concentrations in specific processes and is easily rinsed yielding a wide process window and reduced equipment maintenance.
pH Neutral
Excellent material compatibility with sensitive materials, coatings and labels.
Click here to learn more about VIGON® NX 700 
ZESTRON Analytical Services & Support
ZESTRON offers you the analytical services and expertise needed to ensure you meet your precision cleaning requirements. Ionic contamination testing, ion chromatography, visual inspection, FTIR, failure analysis and contract cleaning- It's all done right here in our Manassas, VA technical center.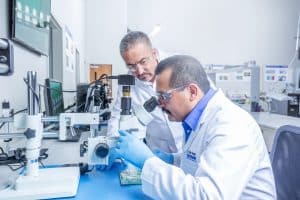 Rapid Turnaround Times
Our customers can count on fast service turnaround times for project completion
Comprehensive Analytical Services
We use the latest analytical methods and testing to ensure your 100% confident in your process.
Detailed Reporting
Receive a detailed technical report with testing data and process recommendations.
For more information about what Zestron has to offer,
please call 443-650-1000 or email [email protected]