Sale
---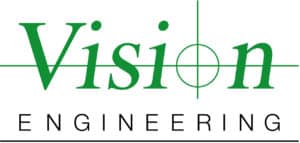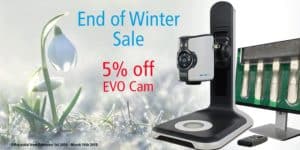 Save up to $580 on an EVO Cam system
---
EVO Cam: High Performance – Full HD Digital Microscope
Clear and Crisp images are what you get with EVO Cam
Unrivaled optical performance makes EVO Cam a powerful imaging system. With a range of objective lenses, stunning results are achieved in any application.
EVO Cam is easy to use with minimal training, making it ideal for multiple users and production environments.
Highlights
Ultra-sharp images
Stunning full-HD 1080p / 60fps live video
Large 30:1 optical zoom with magnification up to 300x
Effortlessly capture full-HD images direct to USB memory stick (without a PC)
Simplicity to view whole samples, or the smallest detail at the touch of a button
Stand options to fit any space
In order to qualify for the 5% discount, a system must be purchased. A system consists of an EVO Cam head, stand and lens.
Offer is only valid in locations supported by the Vision Engineering North American headquarters.
To order, please call 443-650-1000 and mention promo code EOW18
Offer valid until March 16, 2018