Promotions/Used Equipment
08/05/19
Used Equipment
Manufacturer:  Aqueous Technologies
Type:                   Stencil Cleaning System
Model:                AQ 201SC
Year:                   2009                          
Condition:          Good
Carbon tanks included
Power specifications: 208 V AC, 50 Amps, single phase, 50/60 Hz
Designed to remove all solder paste types including no-clean, rosin and water soluble as well as all uncured SMT adhesives. Wash solution automatically filtered and recirculated for maximum life. Powered and filtered drain systems provide easy and safe discharge of the wash and rinse tanks. Digital wash cycle timer automatically controls wash tank's immersion transducers, providing precise control over wash time.
---
08/05/19
Manufacturer:  Speedline
Type:                   Screen Printer
Model:                Momentum
Year:                   2009     
Condition:          Good
Monitor side: Left, Conveyor
Direction: Left to Right
Advanced 2D post print inspection
Front fixed rail
Quick Tool
Paste dispenser
Squeegee head closed loop
Vacuum stencil wiper
Handheld barcode scanner
Benchmark version 3.1 software
---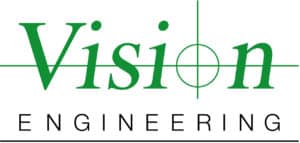 Trade-in your "Original Mantis for a 25% Discount on
Mantis Elite System
Vision Engineering Inc. offers a trade-in program for existing 'Original' Mantis customers. Customers can trade-in their 'Original' Mantis unit(s) for a 25% discount
on a Mantis Elite or Mantis Elite-Cam HD.
Why purchase a new Mantis?
•Shadow free LED illumination
•Wider range of magnification options (to 20X)
•Longer working distances
•Virtually noise free – doesn't require a fan
•2 year system warranty
No need to return the Original Mantis unit. We will only require the following for each Original Mantis that is to used for a 25% discount on a replacement New Mantis:
The objective lenses (same quantity as purchased)
     2. The front viewing lens from the head
     3. The transformer wire which connects the stand to the head
Terms & Conditions
Trade-in discount applies to Mantis Elite or Mantis Elite-Cam HD on universal stands, including any required lenses.'Original' Mantis parts must be returned, at the customer's expense*, to Vision Engineering Inc., 570 Danbury Road, New Milford, CT 06776. Delivery of the new Mantis systems will take place after receipt of the 'Original' Mantis parts.
*Note: Returns must be accompanied with a completed Return Materials Authorization (RMA) form.
Please call 443-650-1000 for further details