OC-SCAN CCX.3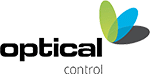 We are starting 2018 with some exciting news!  Methods Automation is pleased to be representing a new product line, Optical Control.
The SMD X-Ray Scanner OC-SCAN CCX.3 provides automated inventory counting with >99.9% accuracy for reels, matrix trays, cut tape and sticks.
The OC-SCAN CCX.3 was first introduced in 2013, and has since undergone continued development to respond to the market needs.
"When we initially evaluated this tool, we were drawn to the labor savings ROI potential," says Scott Cook.  "However, after closer review we learned that count accuracy, processing speed and reduced reel handling and damage are also important features.  When considering the level of automation in the typical surface mount assembly operation, the current manual and semi-manual methods of component inventory verification seem out of place.  We believe many of our customers will find this product intriguing."
OFFERINGS
Automatic component recognition – Automated parameter setting and counting of unknown components
Integrated intelligent database
Verification of results through plausibility check; a prerequisite for automation
Counting of component chains: new software counts with the highest precision
Quad-Count – Fourfold counting: we count four bundles in 20 seconds with one scan
Stick & Trays: high precision counting in < 10 seconds
Order counting (exact use per order)
Inventory mode
2D inspection for electronic components and assembled circuit boards
Individual solutions (customized)
BENEFITS
Increased productivity
Labor cost reduction
Component safety
Higher customer satisfaction
Less line down time due to unanticipated component shortages
To learn more about the OC-SCAN CCX.3, please download the white paper.