New to Methods Automation: Kilews West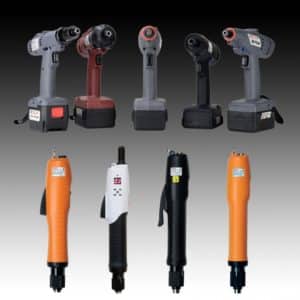 About Kilews
We are very excited to announce the addition of Kilews to our portfolio of assembly tool offerings.  Kilews is an established global electric driver OEM that has set up shop in the United States to serve our market directly.
Kilews offers a comprehensive line of AC and DC screw drivers, feeders, and torque testers.  Backed by a three-year warranty, USA-based repair services and very competitive costing.
We believe you will see outstanding value and results with the purchase of each Kilews product.
Features
Assembled in USA

Kilews West USA assembles 32VDC, 40VDC and 115VAC Brushless Screwdrivers at their facility in Florida. Kilews West USA maintains an extensive inventory of finished product and components, allowing them to provide customers with the best possible delivery.
Quality Control

Every screwdriver that is assembled at the Florida facility undergoes documented quality control inspection and testing. Tools are tested for RPM, torque repeatability, proper clutch operation, motor power draw, and electrical safety.
 Services and Calibration
Trained service technicians can quickly service all Kilews product sent in for evaluation. For an extra charge, screwdrivers can be preset to a specific torque prior to shipment.  Kilews also offers dead-weight calibration services for Kilews brand torque testers.
Product Series – http://kilewswest.com/products/
115V Electric Screwdrivers
115V Right Angle Drivers
32V Electric Screwdrivers
32V Right Angle Drivers
Accessories
Auxiliary Torque Arms
Cordless Shut-Off Clutch
Cordless Shut-Off Clutch Nut-Runners
Cordless Slip Clutch & Impact Drivers
Internal Count Driver
KTM SERIES
Lithium-Ion Batteries & Battery Charger
Screw Feeder Models
Telescopic Torque Arms
To inquire about pricing or to set up a demo, contact sales@methodsautomation.com