Explorer One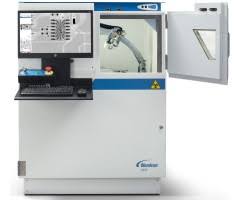 Nordson Dage's Explorer One is a compact solution for your X-ray inspection needs. The Explorer One creates the highest quality images for electronics inspection, from generating and detecting X-rays through to image enhancement and measurement.
BENEFITS
WIDE RANGE OF MANUFACTURING DEFECT DETECTION: Detect a wide range of manufacturing defects including BGA, QFN and IGBT attachment, PTH filling, cable and connector quality and counterfeit component screening
QUICK SET UP TIME: The small size and light weight of the Explorer One enables quick installation, reducing set-up time
MINIMAL TRAINING REQUIRED: Operators can perform quality inspection quickly with minimal training so you can maximize your throughput. Program a routine once, then simply click to go.
Click here to view Explorer one Brochure
Please call 443-650-1000 for more information.