BlueRing Stencils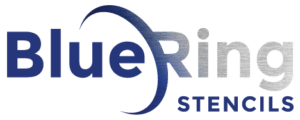 BlueRing Stencils is a full-service stencil manufacturer that is committed to supplying the most advanced, high quality stencil printing technologies in the circuit board assembly industry.  The company was formed in 2017 from the merger of two powerhouse SMT Stencil manufacturing companies, Metal Etching Technology (MET) and Fine Line Stencil (FLS).  The merger combines most advanced stencil technologies into one company, while also increasing market research and expanding services areas across the United States.
Nine manufacturing and R&D facilities across the US allows BlueRing Stencils the ability to deliver to about 90% of the market within one business day using ground freight.  Customers also have the option to place and track their orders online.
"Our philosophy is to provide products and services that exceed our customers' expectations, which is why we have heavily invested in the best technology and developed the most qualified team members with decades of surface mount technology experience."
BlueRing Stencils has a R&D/SMT assembly lab with an automated printer, 3D solder paste inspection system, pick and place machine, reflow oven and X-Ray inspection system.  This equipment allows them the ability to perform DOE's/Print studies on a wide variety of stencil and solder technologies, as well as the ability to determine the impact of coating technologies.  No other stencil company in the U.S. currently has this capability.
The market has had three consistent "asks":
Small components
High reliability
Strict quality control
BlueRing Stencils addresses the market need by providing products and services to increase overall production yield.  First, they assess the customer's current production process and then provide high quality, reliable products to complement the existing process.  BlueRing also strives to provide customer, sales and technical support on a personal level.
OFFERINGS
On-time delivery of high quality laser cut stencils
Paste transfer increasing nano-coatings
Printing accessories
Stencil design/development services
BENEFITS
Root Cause Analysis – BlueRing Stencil offers an in-depth complimentary "root cause analysis" service to their customers. This process identifies the root cause of low yields in any assembly, anywhere in the SMT assembly process, and then provides solutions for significant yield improvement.
ISO certified and ITAR registered
Stencils are cut in the frame for best overall aperture positional accuracy possible
BlueRing Stencils are validated using SCAN-check AOI for registration and aperture presence. Wall quality also verified. QC report given with each stencil.
Offer green frames for lead-free and can label or barcode frames at no extra charge
To learn more about BlueRing Stencils' products and services, please email
OR
To order direct: