REHM CONDENSOX SERIES
Vapor Phase Soldering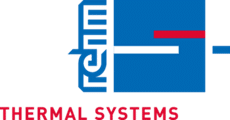 Methods Automation is pleased to kick off 2020 with a new addition to our product line: the Rehm CondensoX Series Vapor Phase.  Because of its ability to control heat transfer through use of their unique process, we have found Rehm to be particularly attractive to the defense and aerospace market in the DC/MD/VA area.  Before we illustrate the unique features of this line, we would first like to provide an overview of vapor phase soldering technology.
What is vapor phase soldering?
The vapor phase soldering process transfers heat at about 100 to 400W/m2 K, considerably higher than traditional convection reflow for PCBs with SMT components. VP soldering provides excellent heat transfer and can heat large circuit areas quickly and evenly, with tightly controlled peak temperature.  One challenge of the traditional vapor phase processes is that it can suffer fast temperature rises with limited control of temperature profiles.  However, Rehm has addressed this with their Condenso series system.
VP soldering has a number of benefits over other soldering methods. One of the most significant is the even temperature distribution over the boards due to the gases equally filling a process chamber. Also, the physical limitation of the maximum temperature in the system does not require further controlling mechanisms to avoid overheating, resulting in long-term reliability of the soldered electronic boards. 
The excess heat needed to ensure a perfect solder result in VP soldering is only 5 to 10°C over the melting point of the solder paste. Other reflow methods require 30 to 35°C over the melting point of the solder paste for the same task due to the lower heat-transfer rate. The lower temperature limits the thermal stress on components, avoiding delamination of PCB substrates and reducing the risk of' "popcorning."
VP soldering also provides an oxygen-free atmosphere leading to the best possible wetting. The energy consumption is lower than convection approaches, since the energy remains in the hot liquid.
VP soldering has become competitive for high-volume production. Soldering machines now offer increased throughput with high-quality results. Considering increased mass and complexities of today's PCB assemblies, VP soldering is growing in popularity.
Source: US Tech
How is Rehm's technology different?
In condensation reflow soldering or vapor-phase soldering, soldering is accomplished with the aid of a hot vapor. Heat transfer in condensation soldering is up to ten times higher than with convection soldering. This is particularly suitable for handling large or high-mass boards in a stable process atmosphere. The inert heat transfer medium used is perfluorpolyether (Galden®) 
Rehm's CondensoX series can solder even the most difficult assemblies quickly and consistently, at temperatures up to 240 °C. In order to improve control of the condensation phase, Rehm has developed a patented injection process that allows the soldering process to be individually sculpted. An optional vacuum module ensures void-free soldered joints – during the soldering process or as a pre-vacuum. Rehm's systems let you adjust all parameters, such as pressure and temperature for the best soldering results that exactly match the requirements of your assemblies.
The soldering process takes place in a hermetically sealed process chamber. A film of fluid builds up during condensation soldering using the heat-conducting medium Galden®, which surrounds the entire assembly. The steam condenses on the assembly until a soldering temperature of 240°C (e.g. when using HS240) is achieved. Galden® is a perfluorpolyether – fluid polymers that consist of carbon, fluoride and oxygen. Rehm applies a patented injection principle to improve control of the condensation phase. Exactly the right amount of Galden® is incorporated at the right time. Then, during this process, redundant, latent heat is used when changing the state of the medium from vaporous to fluid to evenly and steadily heat the assembly. The maximum temperature of the assembly cannot exceed the maximum boiling/condensation temperature of the medium to ensure the components don't overheat.
The temperature/reflow profile of the assembly can also be accurately adjusted by precise fluid volume control, intermediate steam extraction and vacuum levels. Therefore, reproducible soldering conditions are ensured that increase process stability. A vacuum option is available with all Condenso systems for optimum results that are virtually void-free.
Unique Technology Features
Reproducible control of the thermal profile sculpting process
Hermetically sealed process chamber minimizes Galden® loss
Controllable vacuum process before and during reflow
Horizontal transport for safe conveying of module through the machine / no movement during reflow
Active filtering extends Galden® life
Active process monitoring with wireless WPS system and the latest software tools
Product Line
CondensoXP
CondensoXS
CondensoX-Line
CondensoXM
CondensoXC
Download:
Sources:
Patrick McWiggin, Technical Director, SolderStar Ltd.